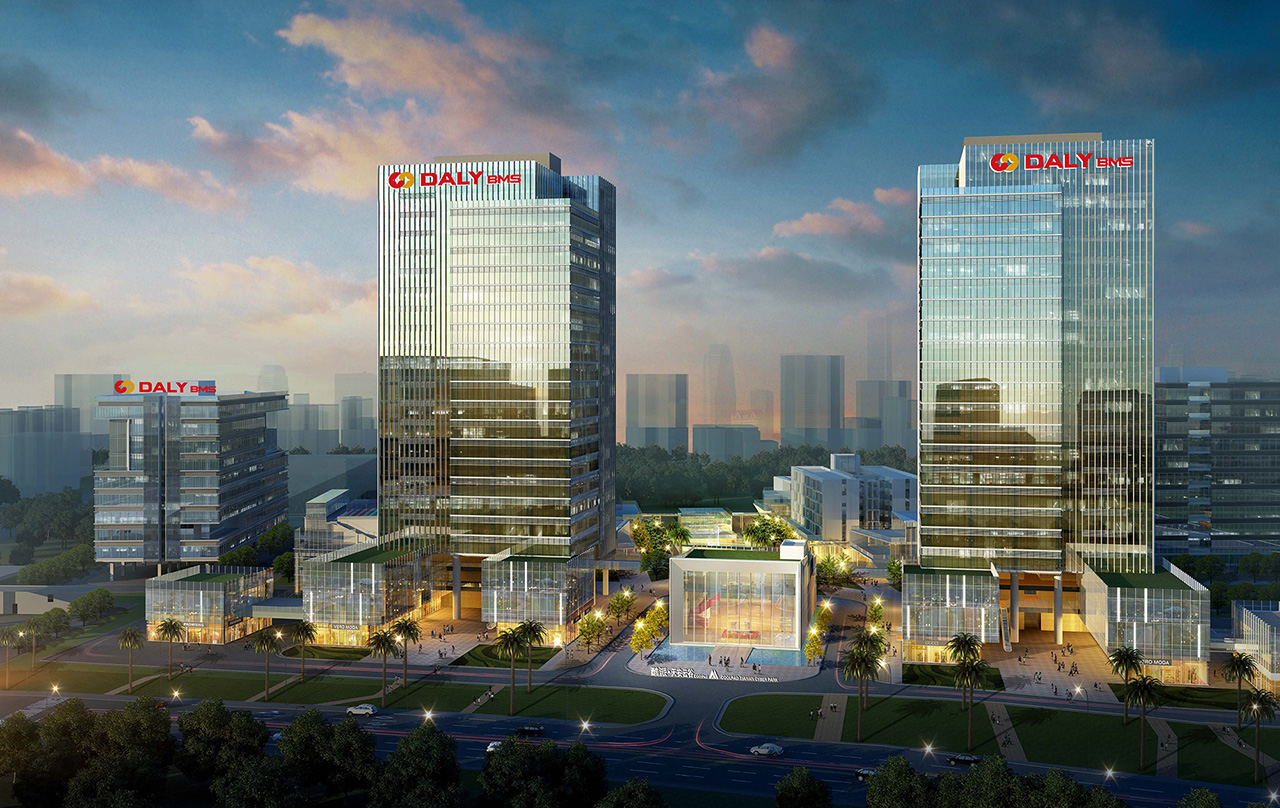 Dongguan Daly Electronics Co., Ltd. was established in 2015, integrating R & D, production and sales, and specilizing in the production of lithium battery protective boards, such as LiFePO4 BMS, NMC BMS, LTO BMS, which can be used to energy storage, electric vehicles, electric tools, electric wheelchairs, AGVs, and forklifts, etc. The specifications of Daly BMS are 3S - 32S, 12v-120v, and 5A-500A. Smart BMS, BT, UART, RS485, can, LCD and GPS are very popular in Europe, Asia and North America. We strive to continue to develop more high-tech BMS. Welcome to visit our company in person, and hope to establish a long-term cooperative relationship with you.
1. In 2012, the dream set sail. Due to the dream of green new energy, the founder Qiu Suobing and a group of BYD engineers started their entrepreneurial journey.
2. In 2015, Daly BMS was established. Seizing the market opportunity of low-speed power protection board, Daly products were emerging in the industry.
3. In 2017, DALY BMS expanded the market. Taking the lead in the layout of domestic and international e-commerce platforms, DALY products were exported to more than 130 overseas countries and regions.  
4. In 2018, Daly BMS focused on technological innovation. The "Little Red Board" with a unique injection technology quickly hit the market; smart BMS was promoted in a timely manner; nearly 1,000 types of boards were developed; and personalized customization was realized.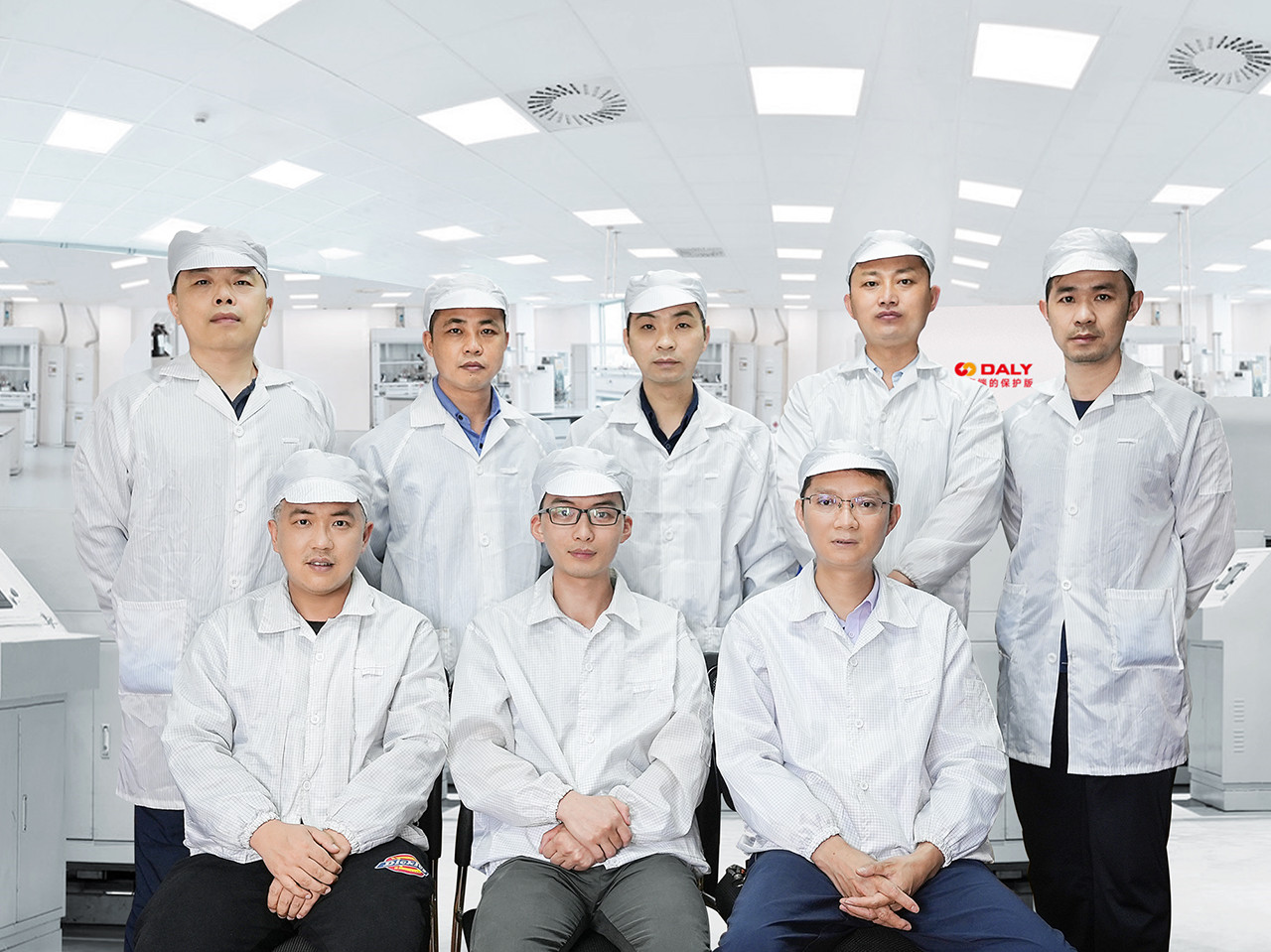 5. In 2019, DALY BMS established its brand. DALY BMS was the first in the industry to open a lithium e-commerce business school which provided public welfare training for 10 million people online and offline, and won wide acclaim in the industry.
6. In 2020, DALY BMS took the advantage of the industry. Following the trend, DALY BMS continued to strengthen R&D development, manufactured the "high current," "fan type" protection board, obtained vehicle-level technology, and fully iterated its products.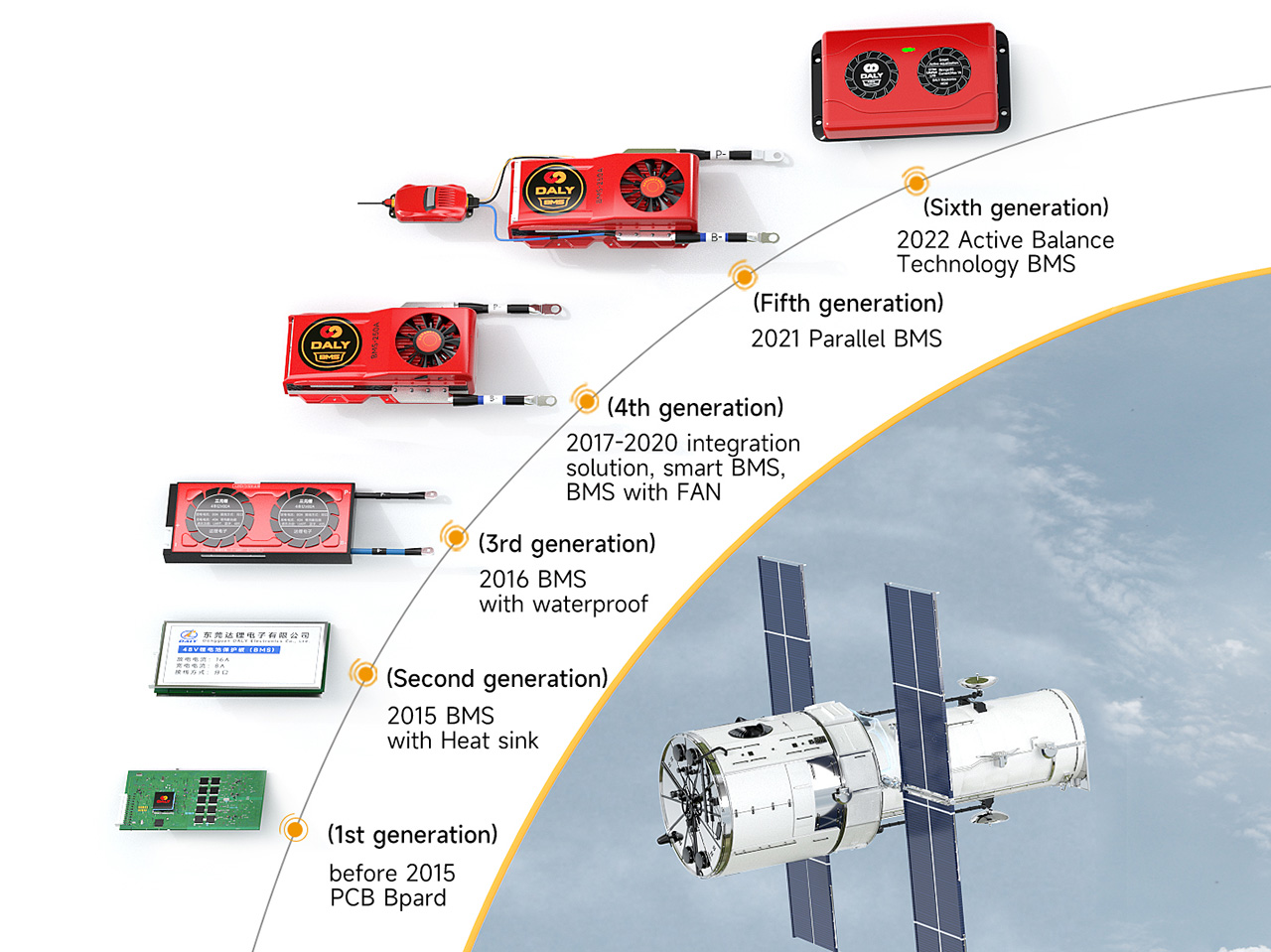 7. In 2021, DALY BMS grew by leaps and bounds. The PACK parallel protection board was developed to realize the safe parallel connection of lithium battery packs, effectively replacing lead-acid batteries in all fields. The revenue this year in DALY reached a new level.
8. In 2022, DALY BMS kept on developing. The company relocated to Songshan Lake High-tech Zone, upgraded the R&D team and equipment, strengthened the system and cultural construction, optimized the brand and market management, and strove to become the leading enterprise in new energy industry.