August came to a perfect end. During this period, many outstanding individuals and teams were supported.
In order to commend excellence, Daly Company won the Honorary Award Ceremony in August 2023 and established five awards: Shining Star, Contribution Expert, Service Star, Management Improvement Award, and Pioneering Star to reward 11 individuals and 6 teams.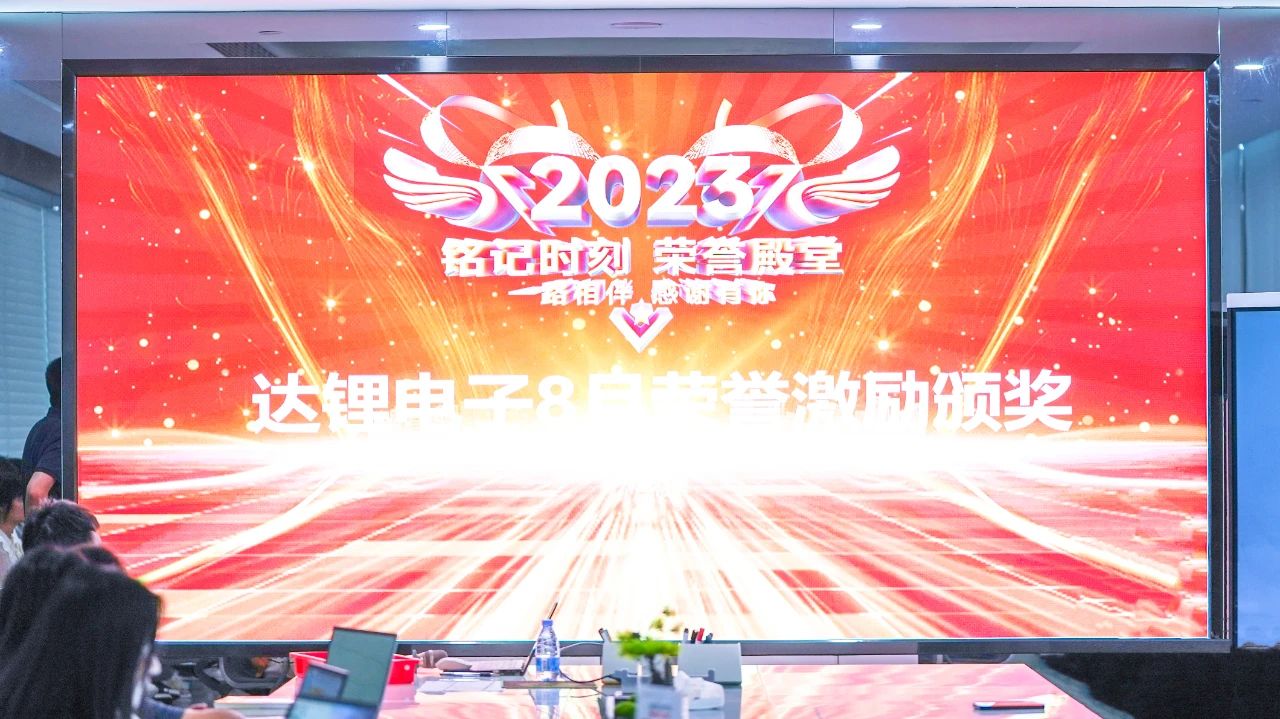 This declaration conference is not only to encourage partners who have made outstanding contributions but also to thank every Daly person who has worked silently in their positions. The rewards may be late, but as long as you work hard, you will definitely be seen.
Outstanding individuals
Six colleagues from the international B2B sales group, international B2C sales group, international offline sales group, domestic offline sales department, domestic e-commerce department B2B group, and domestic e-commerce department B2C group won the "Shine Star" award. They have always maintained a positive work attitude and a high sense of responsibility, fully utilized their professional advantages, and achieved rapid growth in performance.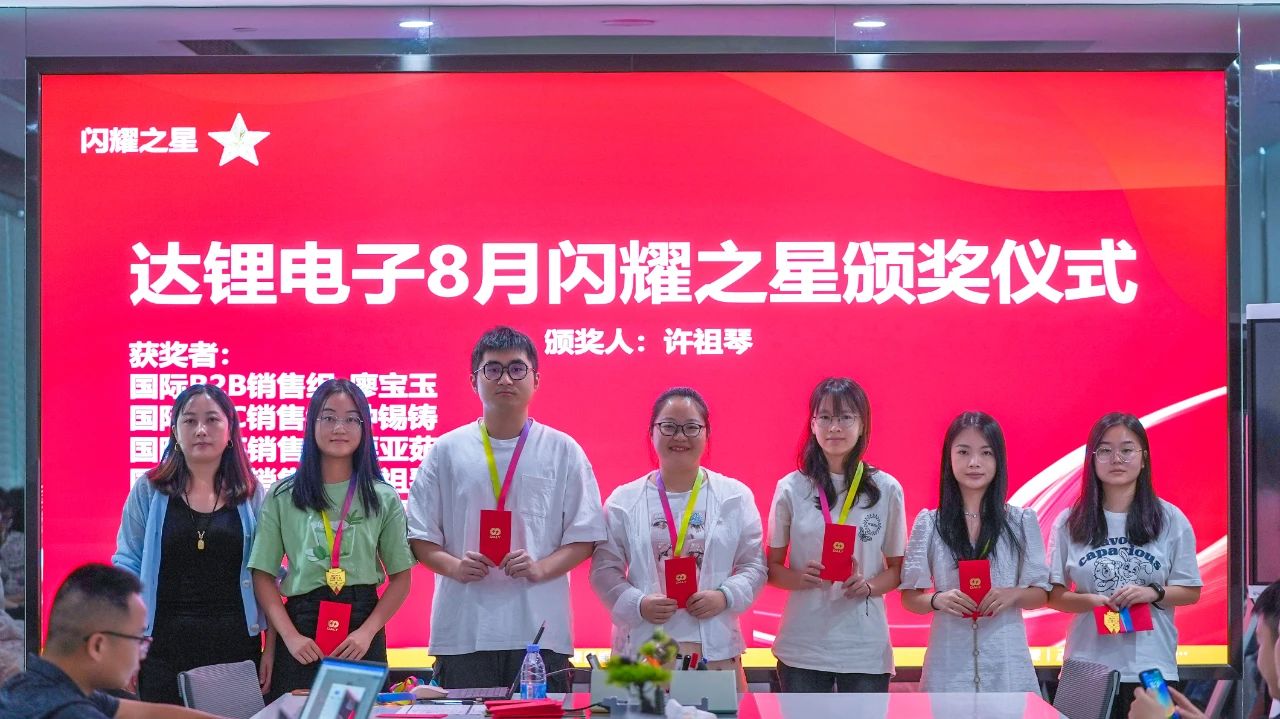 An outstanding colleague in the Sales Engineering Department has won widespread praise for his excellent maintenance skills and efficiency, becoming our well-deserved "Service Star".
A colleague in the international B2B sales group has achieved remarkable results on the Internet platform. The number of leads has increased rapidly, bringing a large number of potential customers to the company. In recognition of her outstanding contribution to market development, we decided to award her the honorary title of "Pioneering Star".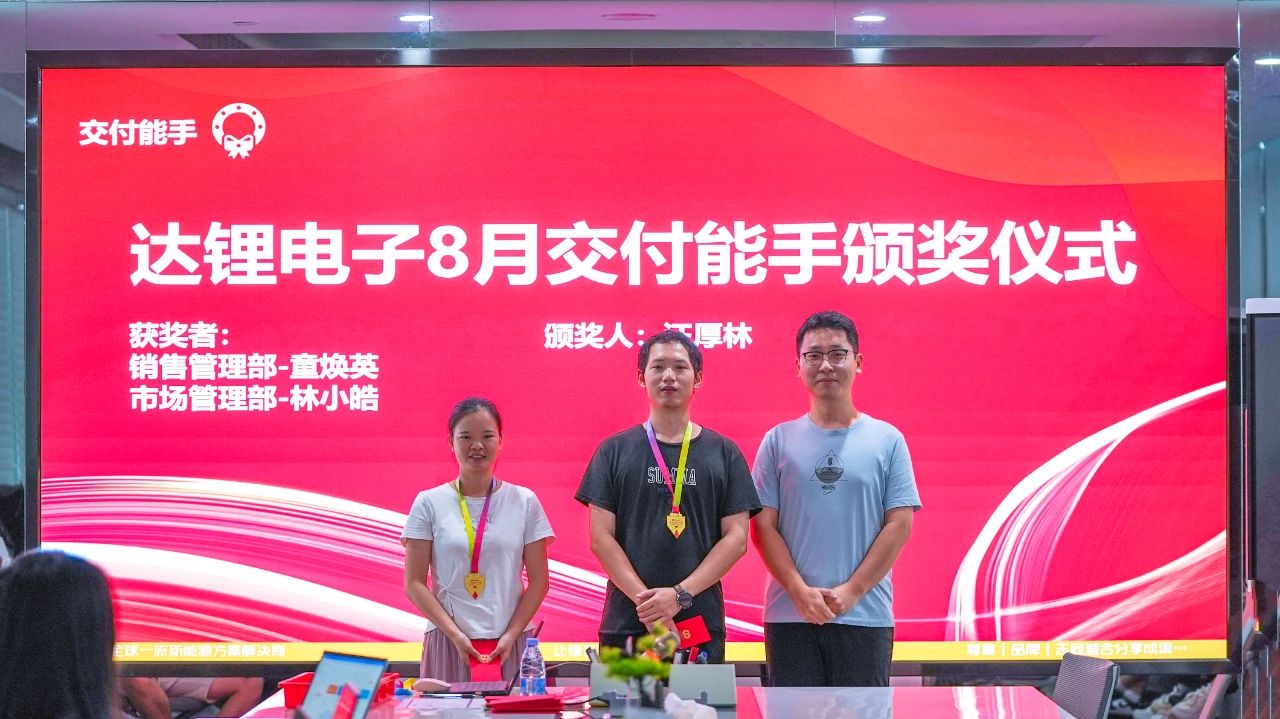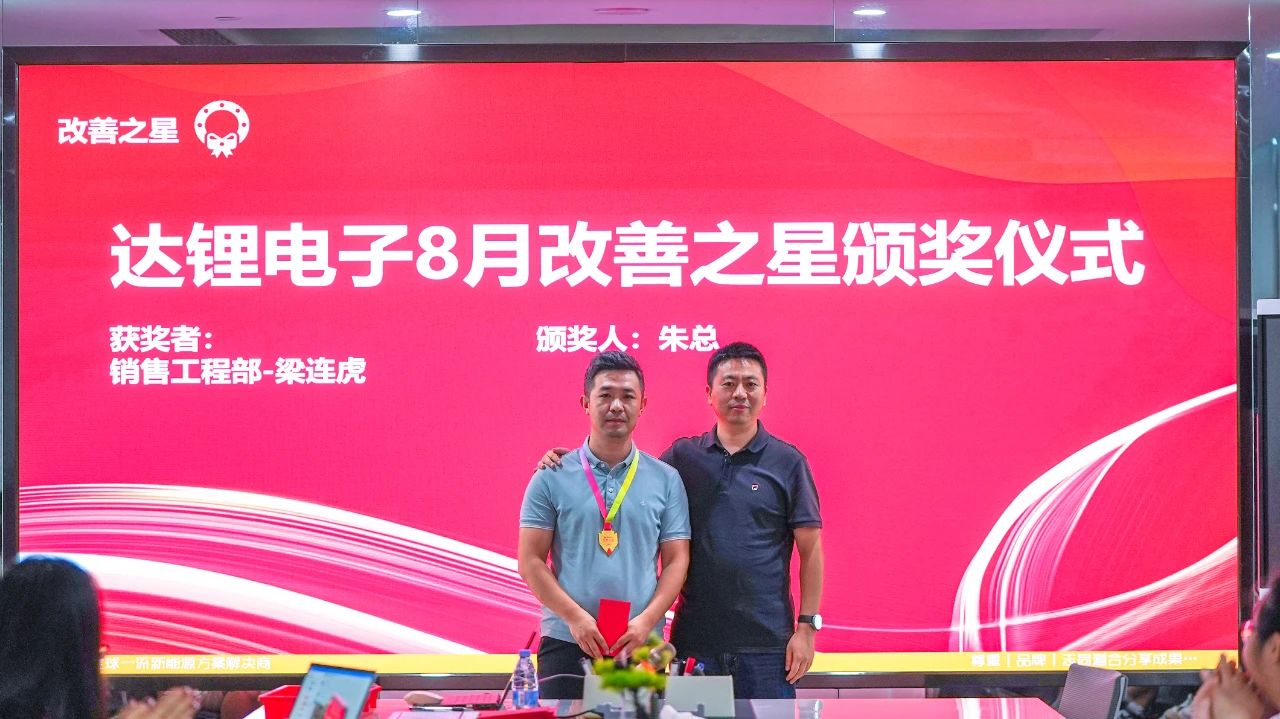 Two colleagues from the Sales Management Department and the Marketing Management Department demonstrated excellent business capabilities and a strong sense of responsibility in following up on the delivery of domestic online orders and the delivery of product promotion materials. The company decided to award these two colleagues the "Delivery Master" award in recognition of their efforts and results at work.
A colleague in the sales engineering department led the team to complete 31 pre-sales and 52 after-sales knowledge base updates and 8 user guide manuals. He conducted a total of 16 training sessions and won the "Improvement Star" award.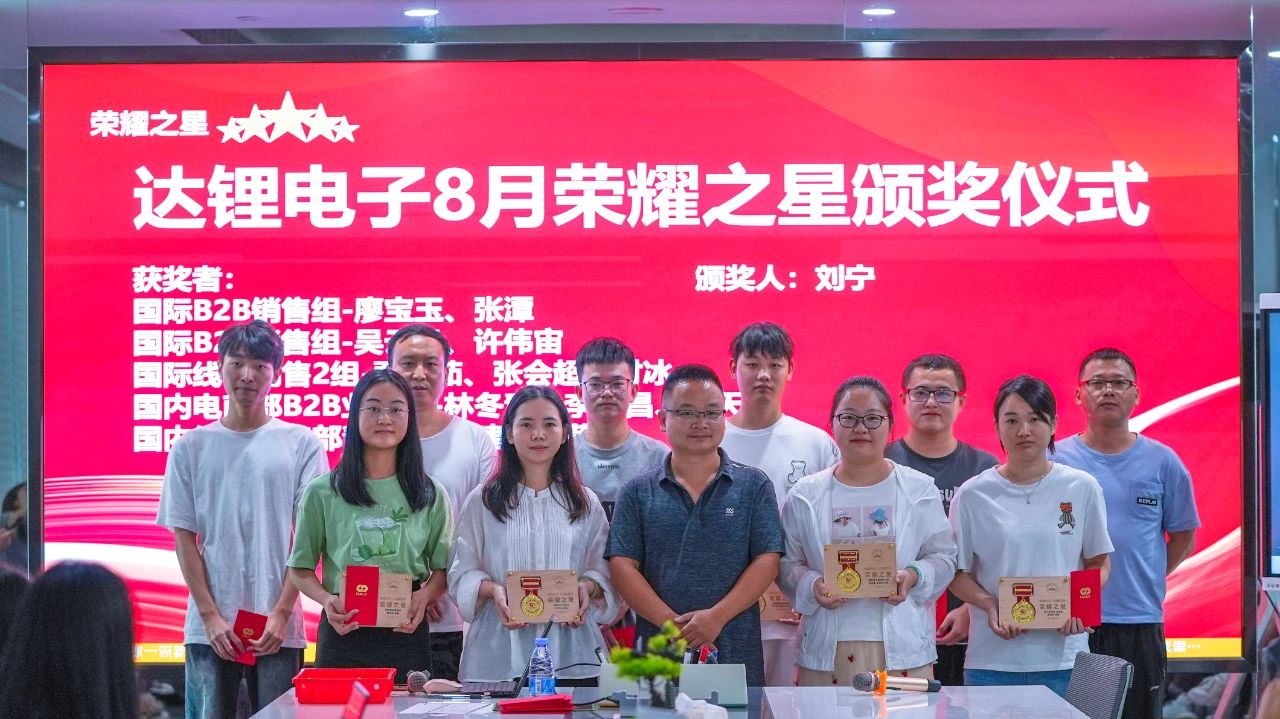 Excellent team
Five teams including the International B2B Sales Group, International B2C Sales Group, International Offline Sales Group-2 Group, Domestic E-commerce Department B2B Business Group, and Domestic Offline Sales Department-Qinglong Group won the "Shining Star" award.
They have always adhered to the customer-centered service concept, and through high-quality pre-sales, sales, and after-sales services, they have won the trust and reputation of customers and achieved substantial growth in performance.
Sales Engineering Department - The project technical support team established and updated 44 knowledge points in the sales knowledge base; conducted 9 sessions of product knowledge training for the business; and provided 60 hours of consultation on business issues. It provided strong support to the sales team and was awarded the "Service Star" Award.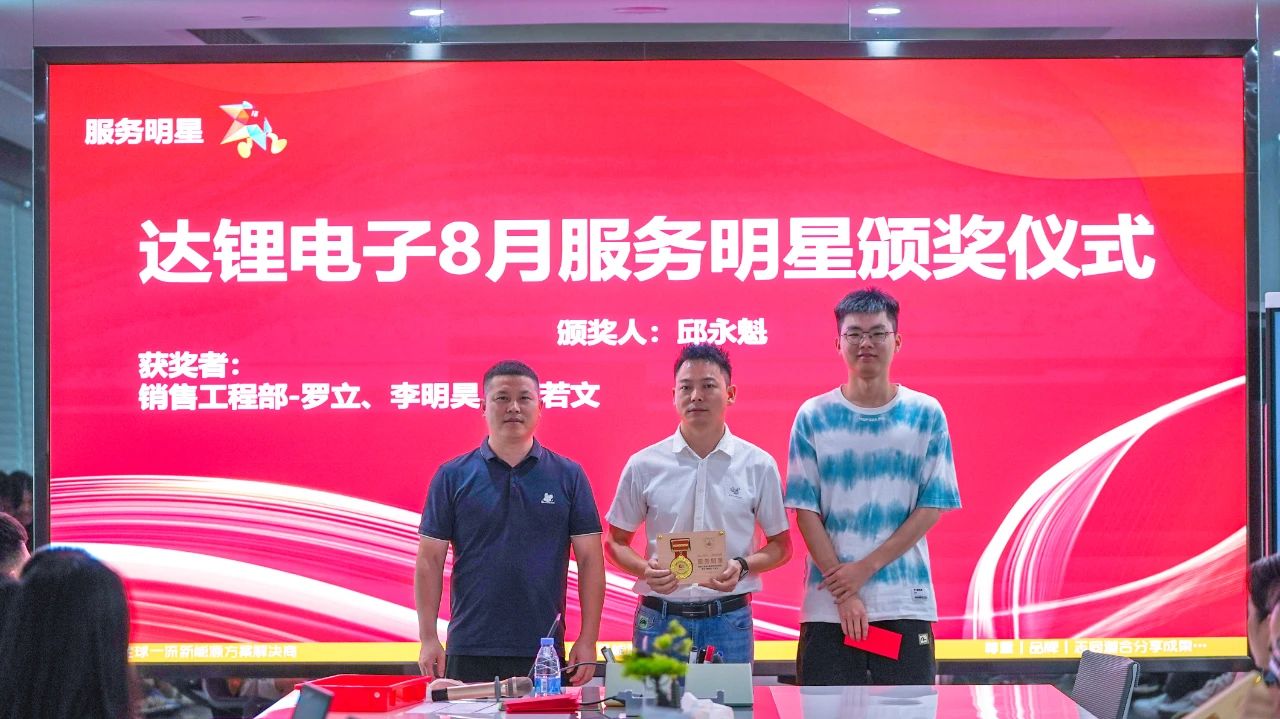 Conclusion
We know that there are still many hard-working Daly people who are silently persevering and working hard to contribute to the development of Daly. Here, we would also like to express our heartfelt gratitude and high respect to these Daly people who have contributed silently!
Thousands of sails compete, and the one who advances bravely wins. Daly people will work together and work hard to continuously promote the company's development to a new level and become a world-class new energy solution provider.
---
Post time: Sep-16-2023