Since the beginning of 2023, overseas orders for Lithium protective boards have been greatly increasing, and the shipments to overseas countries are significantly higher than in the same period in previous years, which shows a strong upward trend of Lithium protective boards. This also reflects that, in the tide of a global economic recovery driven by China as the core engine, the leading role of the new energy industry is particularly influential. With its strong manufacturing strength and advanced solutions, the Chinese renewable industry is winning more worldwide trust.

According to the introduction of the export department of DALY BMS, in fact, not only this year, but in recent years, DALY's gross sales of the main products, such as smart BMS, active balancer, and hardware BMS have been rising steadily in India, Vietnam, Pakistan, Thailand, Saudi Arabia, Spain, and Brazi market, especially among the area of power lithium battery BMS. In addition, since the beginning of this year, overseas orders have shown explosive growth. To a certain extent, this shows that the overseas green industry's demand for Chinese renewable core products including BMS is being expanded. And this is also in line with what the head sales in charging of DALY's indian market saw during his visit to the country, especially the local demand for 2W,3W and balance vehicles BMS has been greatly increased.
Thanks to the first-mover advantage and the advanced technology of Chinese new energy industries, the lithium BMS industry represented by DALY has gradually become indispensable in the oversea industrial chain. Made-in-China products have played an increasingly important role in the global lithium battery new energy industry. While winning the advantage of overseas sales, Chinese enterprises have also attracted many foreign partners to visit and study.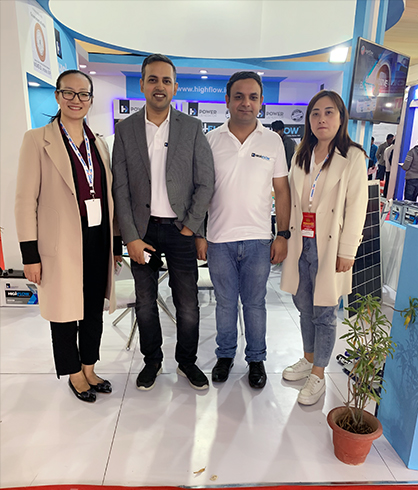 According to the DALY's head sales in charge of the Indian market, since China adjusted the new COVID control measures, especially since 2023, until mid-February, for Indian market, there were already three batches of merchants that came to Songshan lake, Dongguan City to visit DALY BMS. This reflects that the overseas business of DALY BMS has been transformed from the single dimension of "going out by itself" to the dual dimension of "going out by itself + foreign businessmen coming in", with enhanced interaction and closeness. Behind this transformation, it is the trust and favor of foreign businessmen in the technical strength of DALY BMS, and the increase in the willingness to cooperate. In addition, regarding to the suggestions put forward by some overseas manufacturers to set up joint research and development laboratories, storage and manufacturing bases for lithium battery protection boards in their countries, DALY will openly accept and think carefully about their proposals.
Strict quality control ability and flexible customization ability are the two aspects of DALY that are most praised by foreign customers.DALY products cover Hardware BMS, Smart BMS, Active Balancer, Parallel Module with more than 2500 specifications and models, support 12V-200V, 3S-48S, 10A-500A,and can be perfectly used on NMC (li-ion) battery, LiFePo4 battery, LTO battery in both power area and energy storage area.And one of DALY products advantages is that DALY BMS support personalized customization.
Relying on the great quality of "Made in China", DALY BMS has successively obtained ISO9001, CE, ROHS, FCC, PSE certification, etc., DALY products have been sold well all over the country, and exported to India, Russia, Turkey, Pakistan, Egypt, Argentina, Spain, the United States, Germany, South Korea, Japan, etc., with more than 30 million gross sales. Among them, overseas sales accounted for more than 65%, and the shipments of Lithium protective boards in overseas markets have always been higher than those in the domestic market.
As a national high-tech enterprise focusing on high-quality lithium BMS, DALY takes technological innovation as the fundamental driving force for development and deeply insists on the product-first principle.  And with the support of technological progress, continuously meeting the user's requirement is the value purpose of DALY to practice the product-first route.
---
Post time: Feb-18-2023