On March 2nd, DALY went to Indonesia to participate in the 2023 Indonesian Battery Energy Storage Exhibition (Solartech Indonesia). The Indonesian Jakarta Battery Energy Storage Exhibition is an ideal platform for DALY BMS to learn about new developments in the international battery market and to explore the Indonesian market. In this world-renowned battery energy storage exhibition, China's battery energy storage power station products and supporting facilities are undoubtedly attracting attention .
 DALY has made sufficient preparations for this exhibition, and attended the exhibition with the latest third-generation product-the integrated energy storage BMS. With its strong technical strength and brand influence, it has won wide acclaim.
DALY has always adhered to ingenuity, technological innovation, technological empowerment, and continuous upgrading of products. From the first generation of "bare panel PCBA" to the second generation of "BMS with heat sink", "exclusive waterproof BMS", "integrated BMS with smart fan", and then to the third generation of "Parallel Module BMS" and "active balancer" series products, all of which are the best interpretation of DALY's profound technical accumulation and rich product accumulation. 
In addition, Daly also gave a brilliant answer to the current situation of the Indonesian battery energy storage market: Daly's special energy storage BMS solution.
Daly conducts research on the energy storage field, accurately controls the pain points of the battery packs in parallel connection, inverter communication difficulties, and development efficiency during the use of energy storage systems, and launches a special solution for Daly energy storage. In the energy storage field, DALY BMS covers more than 2,500 specifications and achieves communication with multiple inverter protocols, greatly improving development efficiency, and being able to quickly respond to the needs of Indonesia's energy storage systems.
The rich and diverse product portfolio, professional solutions, and excellent product performance have attracted many distributors and industry partners from all over the world. They all praised DALY's products and expressed their intention to cooperate and negotiate.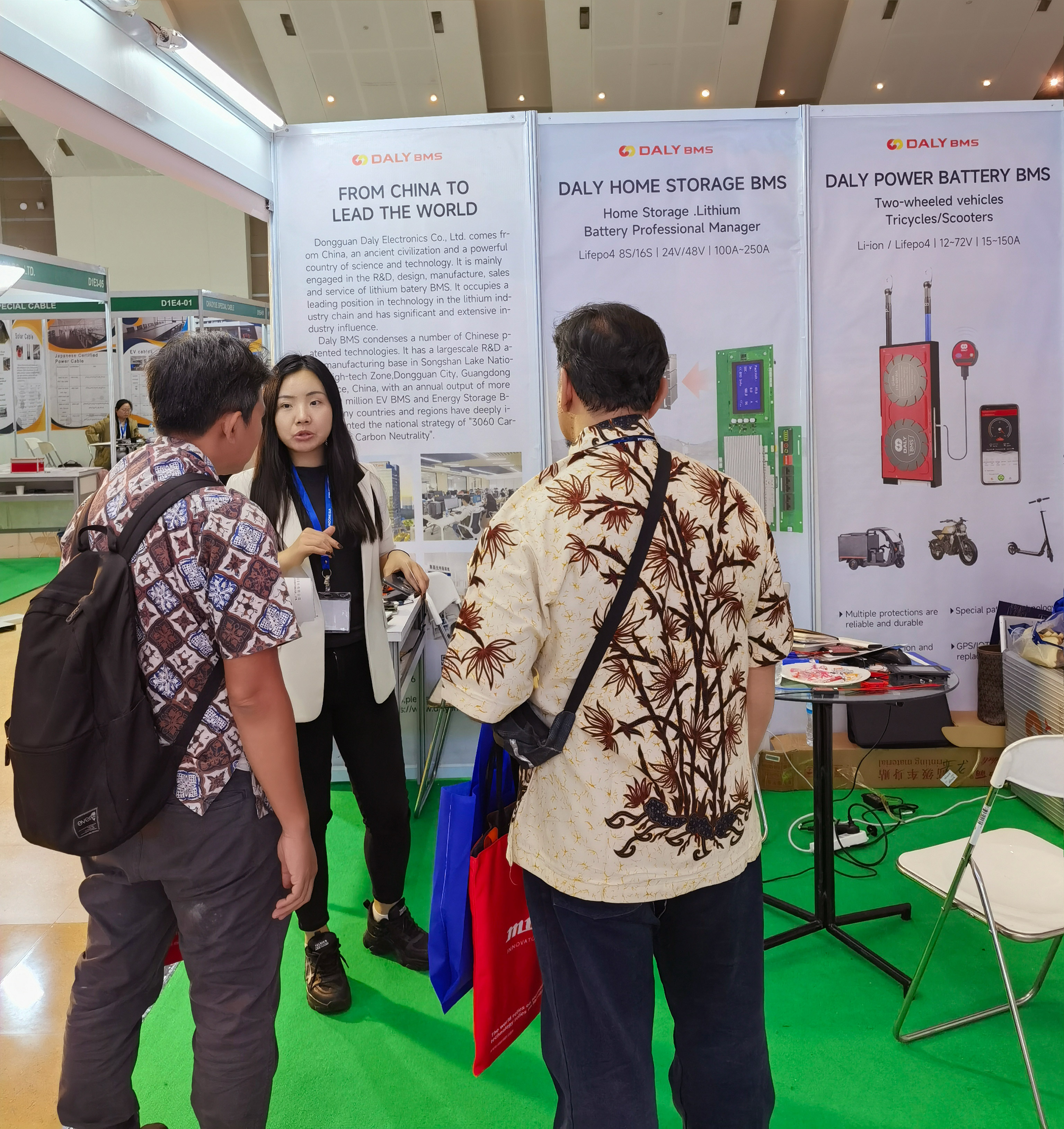 Taking advantage of potential new energy development, Daly has been soaring and developing continuously. As early as 2017, Daly officially entered the overseas market in an all-around way and won a large number of orders. Now the products are exported to more than 130 countries and regions and are deeply loved by consumers all over the world. 
Global competition is the mainstream of today's business, and international development has always been an important strategy of Daly. Adhering to "going out" is the principle that Daly continues to practice. The Indonesian exhibition is the first stop of Daly's global layout in 2023. In the future, Daly will continue to provide safer, more efficient, and smarter BMS solutions for global lithium battery users through its own international exploration, and promote China's battery management system to the world.
---
Post time: Mar-07-2023