Standard NMC BMS 13S 14S 16S 17S 10A-250A common port
Product Detail
Product Tags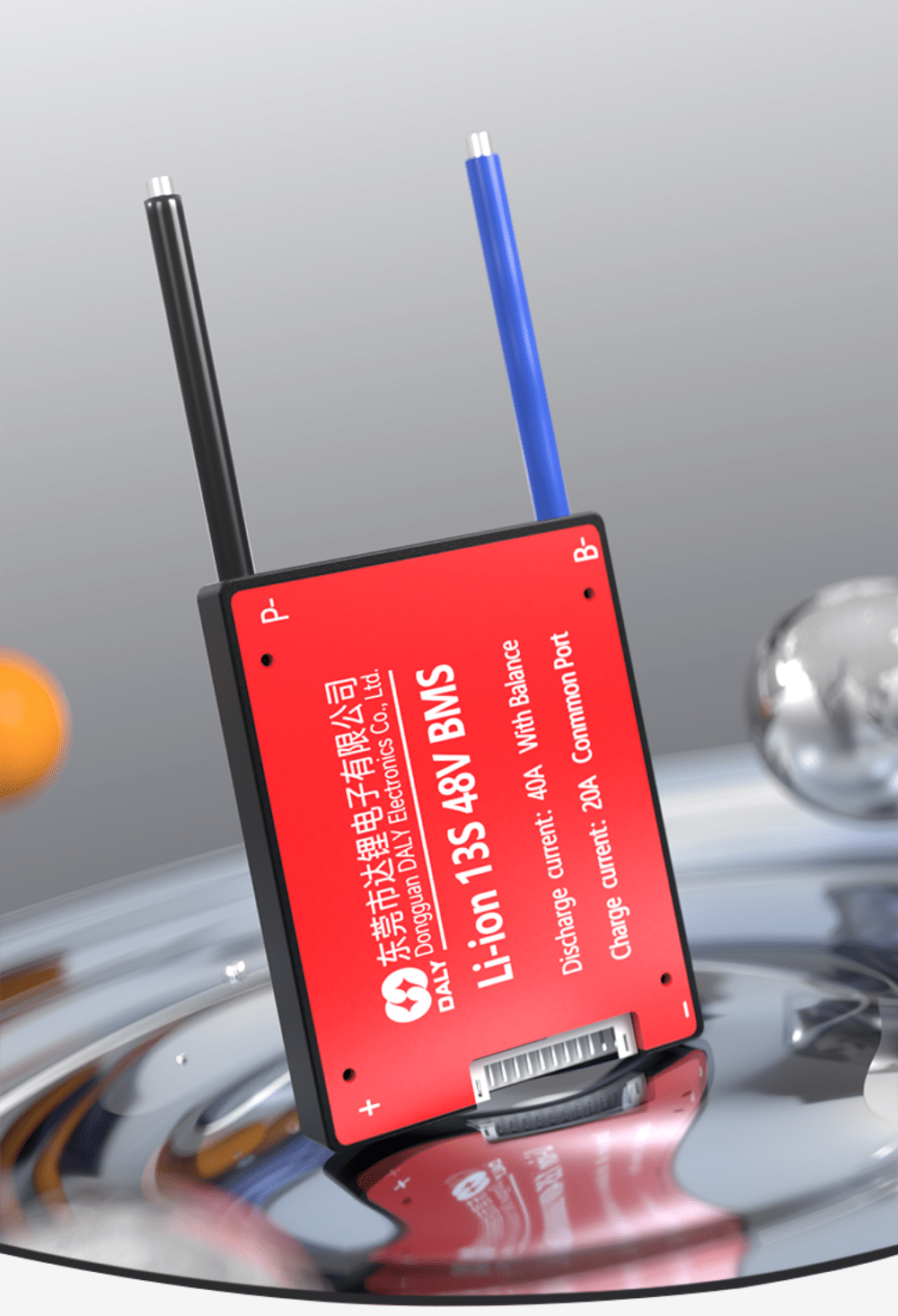 Plastic Injection Waterproof Patent Technology
Different from the common spliced shell BMS on the market, Daly BMS is moisture-proof, waterproof, shock-proof, and anti-extrusion. It adopts fully enclosed one-piece ABS injection molding to avoid BMS from being damaged by water ingress.
Only by realizing high-precision detection and high-sensitivity response to voltage and current, the BMS can achieve great protection for lithium batteries. Daly standard BMS adopts IC solution, with high-precision acquisition chip, sensitive circuit detection and independently written operation program, to achieve voltage accuracy within ±0.025V and short-circuit protection of 250~500us to ensure the efficient operation of the battery and easily handle complex solutions.
For main controlling chip, its flash capacity up to 256/512K. It has the advantages of chip integrated timer, CAN, ADC, SPI, I2C, USB, URAT and other peripheral functions, low power consumption, sleep shutdown and standby modes.
In Daly, we have 2 DAC with 12-bit and 1us conversion time (up to 16 input channels).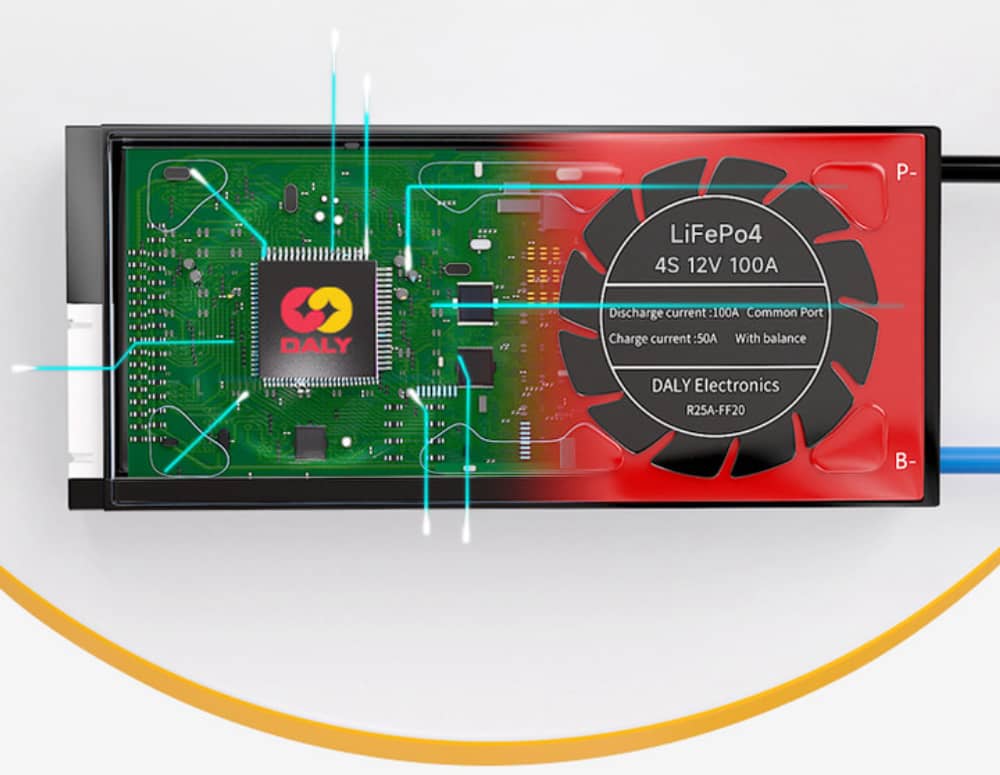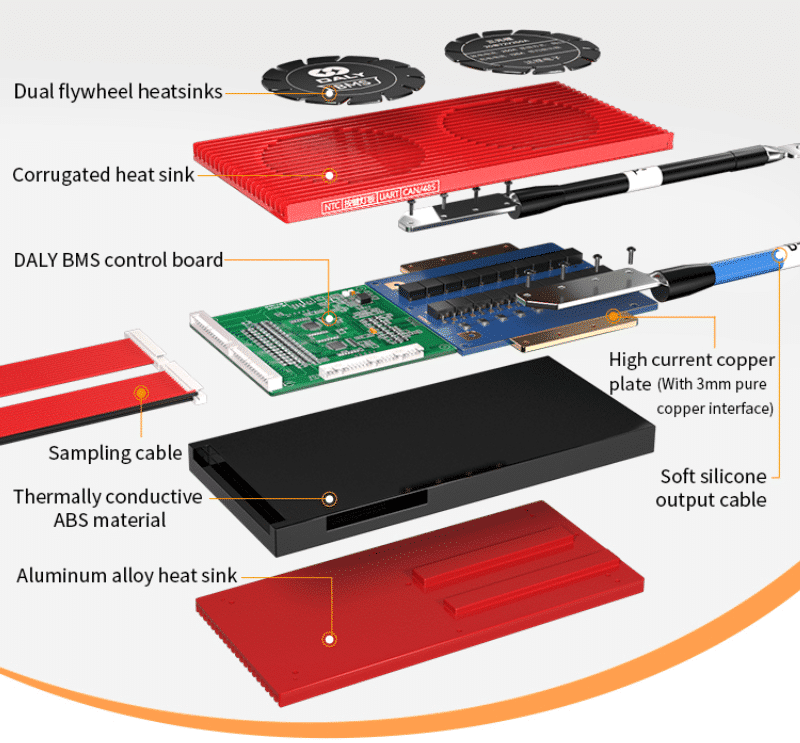 High-quality electric components
Cooperating with excellent component manufacturers, Daly makes sure the supply quality of electric components. At the same time, with exclusive patented technology and professional high-current copper plate design, high-quality components such as high-current copper plate and corrugated aluminum radiator Daly BMS can withstand the great shock of high current and therefore has the competitive edge. 
A strong team of engineers
Daly has a strong technical team of 100 engineers, who are professional enough to offer one-to-one technical support and services. Any questions about regular products, our professional engineers can solve them within 24 hours.

Strong Production Capacity
Daly has provided BMS solutions for hundreds of millions of customers around the world, which shows the strong production efficiency and intelligent manufacturing strength. The existing production capacity has reached an annual output of more than 10 million pieces of various types of BMS, and a daily production output of 30,000+ units.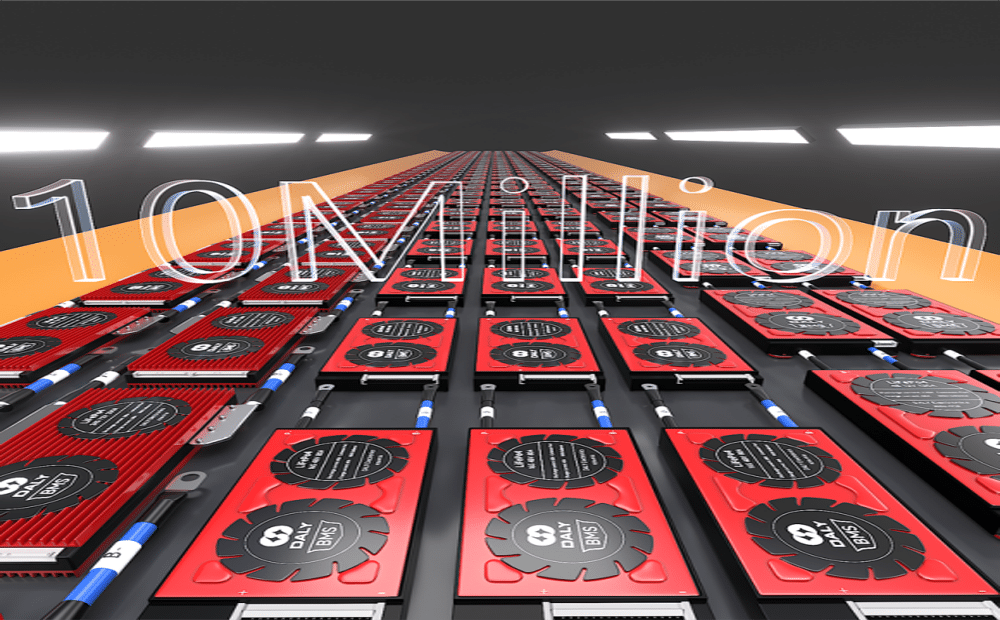 Different applications are available
DALY BMS can be applied to various lithium battery application scenarios such as electric two-wheelers, tricycles, low-speed four-wheelers, AGV forklifts, tourist vehicles, RV energy storage, solar street lights, household energy storage, outdoor energy storage, and base stations, etc.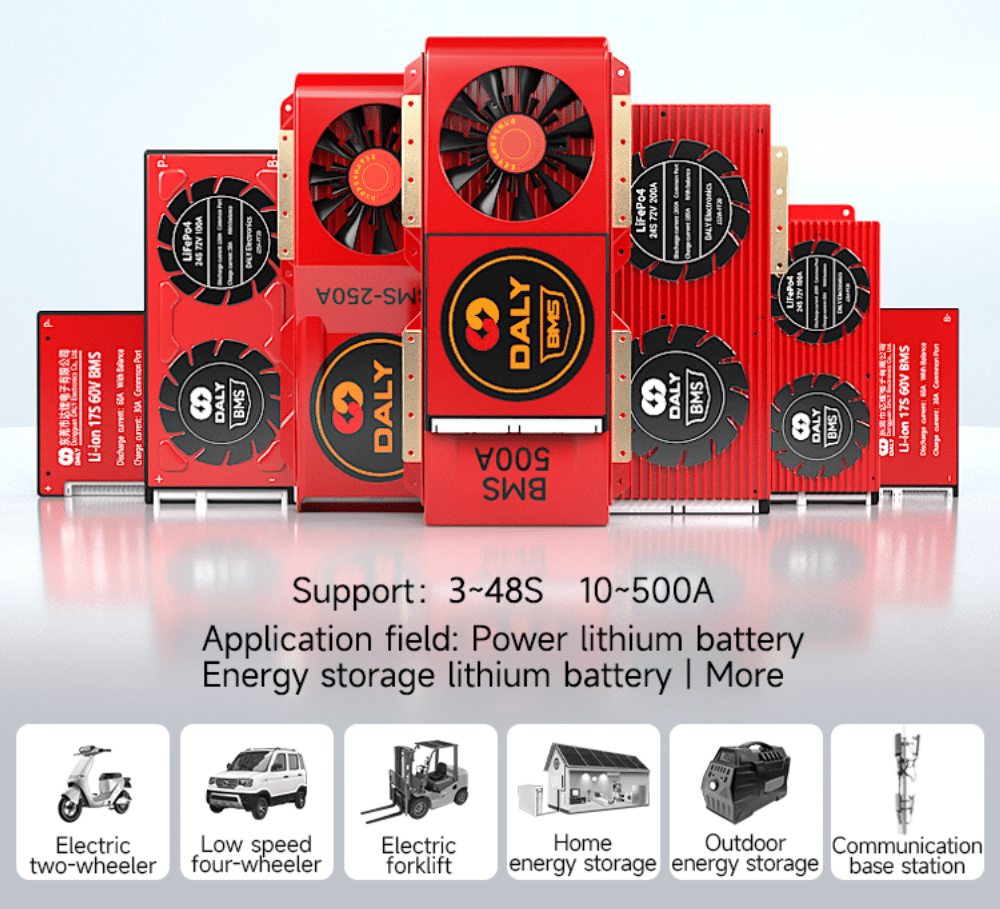 Driven by technological innovation
Since its establishment, Daly has always regarded technological innovation as the top priority, continued to invest a lot of resources in research and development. With all these inputs, Daly  has obtained plenty of patents, and built its own core competitiveness, gained the trust of customers with its product strength. In the future, Daly will surely continue to move forward on the road of innovation and breakthrough.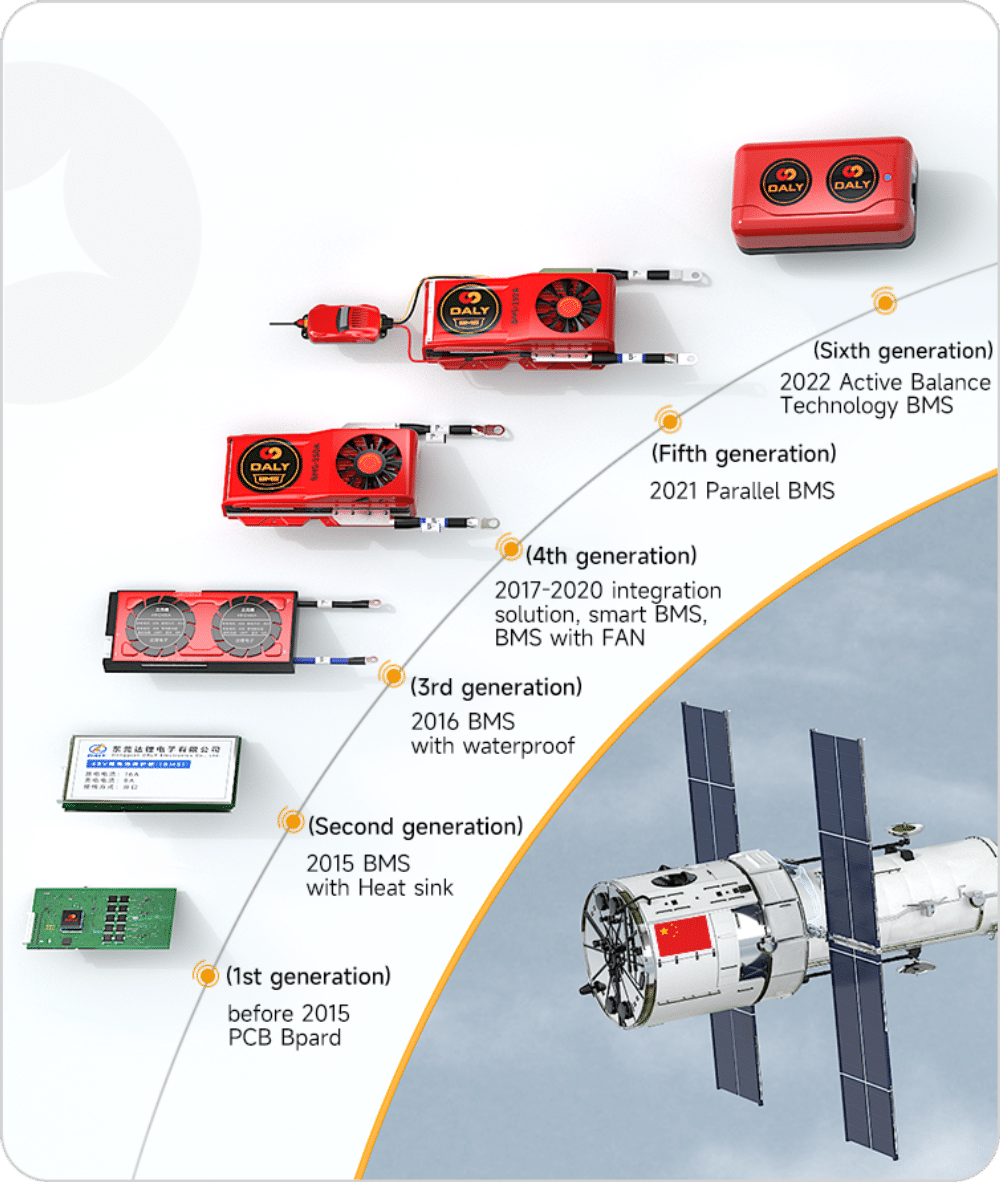 Innovate intelligent technology to create a clean and green energy world.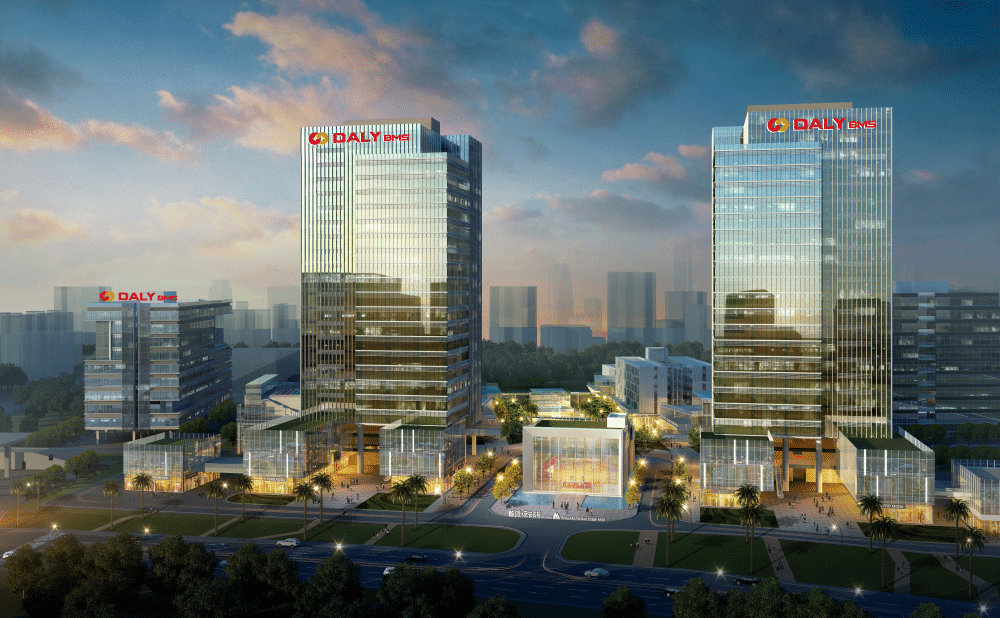 Daly has gathered many experts in the field of lithium BMS research and development. They have rich theoretical knowledge and practical experience in the fields of electronics, software, communication, structure, application, quality control, technology, materials and so on. They  are surly qualified for leading Daly to constantly overcome difficulties and create high-end BMS.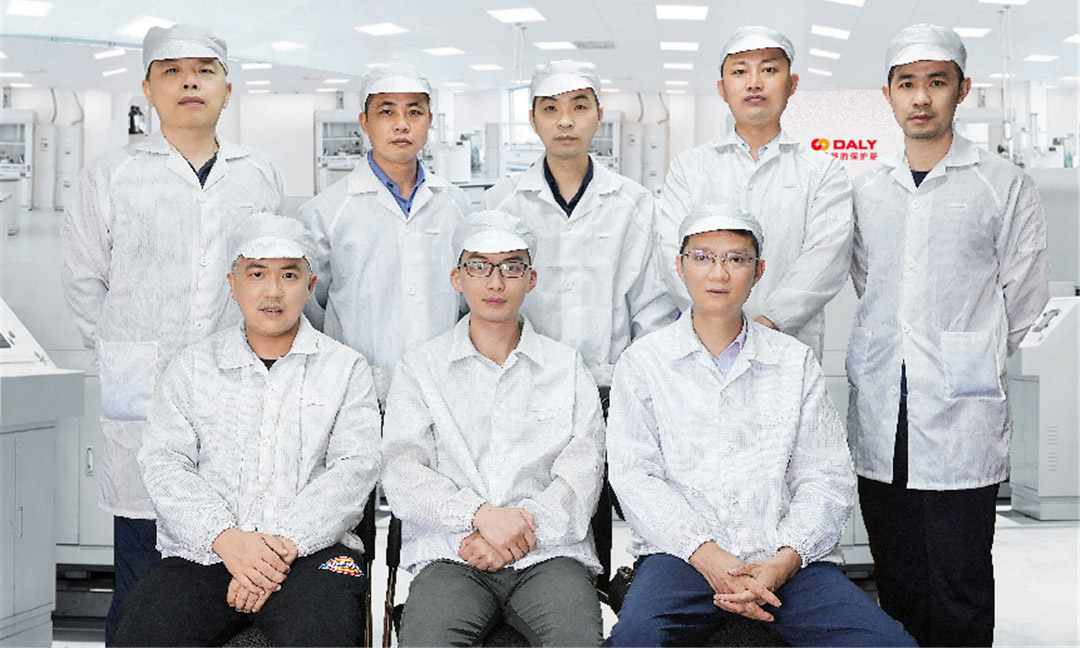 DALY Welcomes youDaly BMS becomes globally popular
Partners from more than130 countries around the world.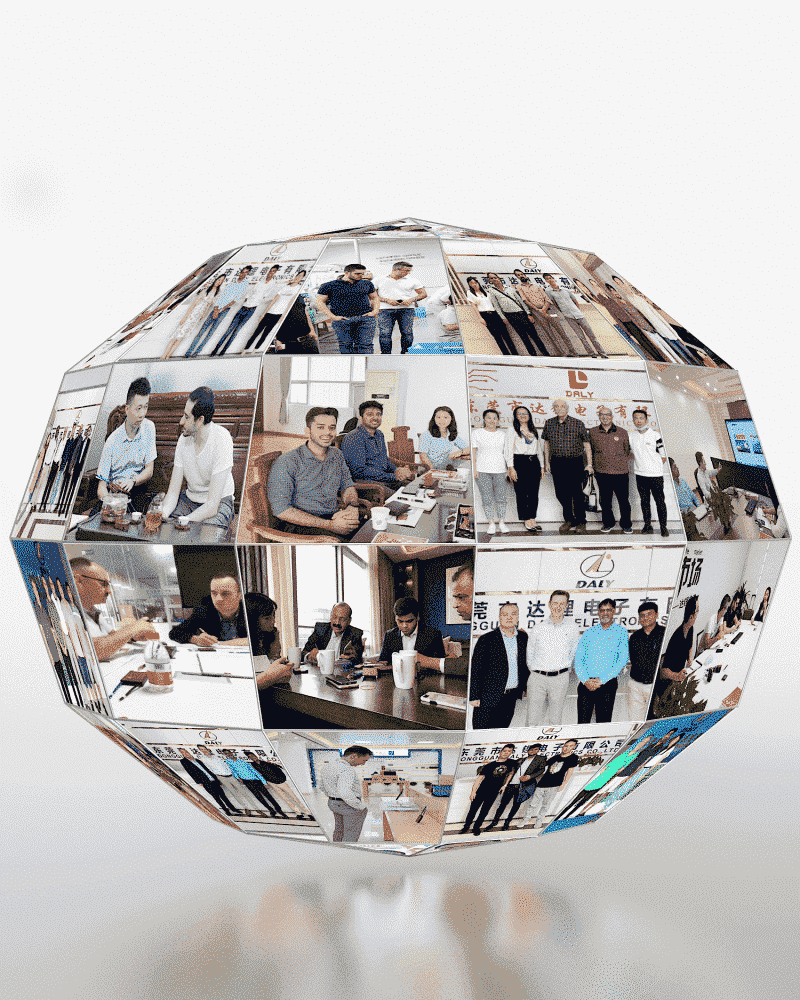 Daly attracts attention at exhibitions
India Exhibition / Hong Kong Electronics Fair China Import and Export Exhibition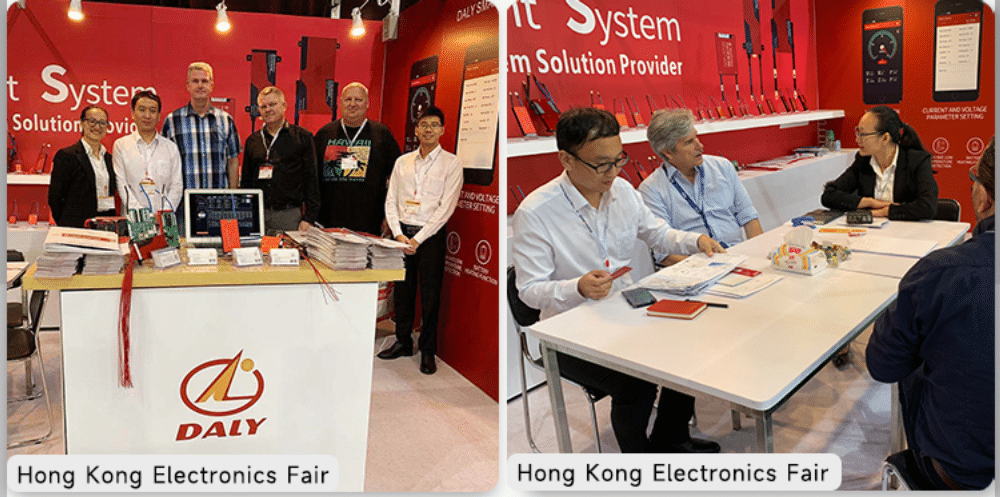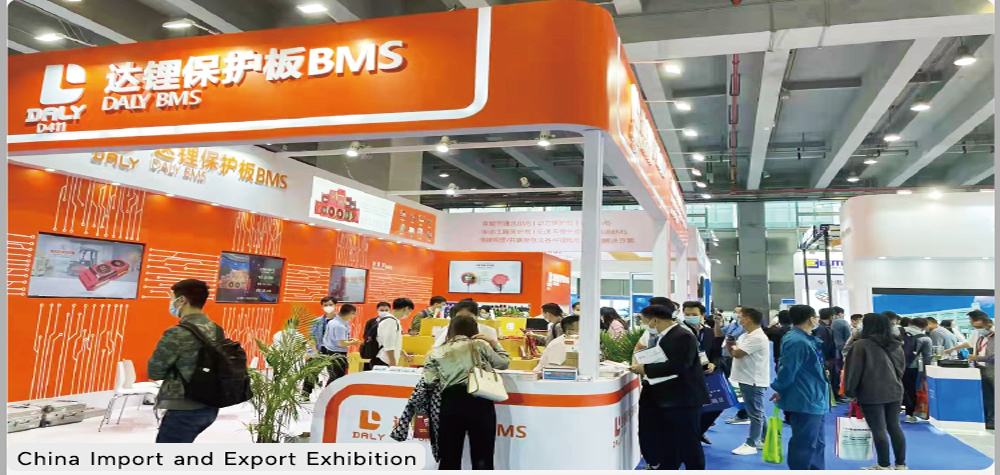 DALY Lithium battery protection board (BMS)has obtained a number of invention patents and a number of certifications at home and abroad.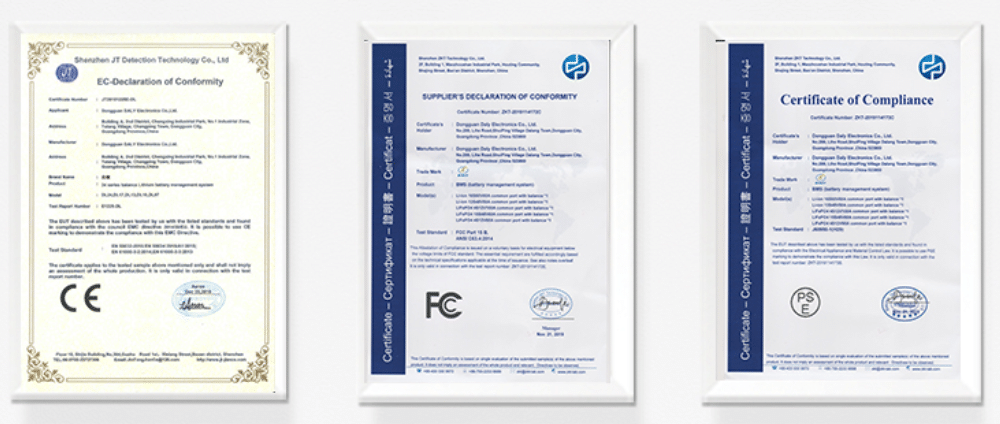 DALY company engaged in R&D, design, production, processing, sales and after-sales maintenance of Standard and smart BMS, professional manufacturers with complete industrial chain, strong technical accumulation and outstanding brand reputation, focusing on create "more advanced BMS", strictly carry out quality inspection on each product, obtain the recognition from customers around the world.
Please view and confirm the product parameters and details page information carefully before purchasing, contact with online customer service if have any doubts and questions. To make sure you are buying the correct and suitable product for your use.
Return and exchange instructions
Firstly, Please carefully check whether it is consistent with the ordered BMS after receiving the goods.
Please operate in strict accordance with the instruction manual and the guidance of customer service personnel when installing the BMS. If the BMS does not work or is damaged due to misoperation without following the instructions and customer service instructions, customer need to pay for repair or replacement.
please contact customer service personnel if have any questions.
Ships within three days when in stock(Except holidays).
Immediate production and customization are subject to consultation with customer service.
Shipping options: Alibaba online shipping and customer's choice(FEDEX, UPS,DHL,DDP or economic channels..)
Warranty
Product warranty: 1 year.
1. The BMS is a professional accessory. Many operating errors will result in product damage, so please follow the instructions manual or wiring video tutorial for compliance operation.
2. Strictly forbidden to reversely connect the B- and P- cables of the BMS,forbidden to confuse wiring.
3.Li-ion, LiFePO4 and LTO BMS are not universal and incompatible, mixed use is strictly prohibited.
4.BMS only be used on battery packs with the same strings.
5.It is strictly forbidden to use the BMS for over-current situation and unreasonably configure the BMS. Please consult customer service if you don't know how to choose the BMS correctly.
6. Standard BMS are prohibited from being used in series or in parallel connection. Please consult customer service for details if it is necessary to use in parallel or series connection.
7. Forbidden to disassemble the BMS without permission during use. The BMS does not enjoy the warranty policy after privately dismantling.
8. Our BMS has waterproof function. Because of these pins are metal, forbidden to soak in water to avoid oxidation damage.
9. Lithium battery pack needs to be equipped with dedicated lithium battery
charger, other chargers cannot be mixed to avoid voltage instability etc. lead to the breakdown of the MOS tube.
10.Strictly forbidden to revise the special parameters of Smart BMS without
permission. Pls contact customer service if you need to modify it. After-sales service cannot be provided if the BMS was be damaged or locked due to unauthorized parameters modification.
11. The use scenarios of the DALY BMS include: Electric two-wheeled bicycle,
forklifts, tourist vehicles, E-tricycles, low speed Four-wheeler, RV energy storage, photovoltaic energy storage, home and outdoor energy storage and etc. If the BMS needs to be used in special conditions or purposes, as well as customized parameters or functions, please consult customer service in advance.
---
---
Write your message here and send it to us